Kress Diversified products
OTHER PRODUCTS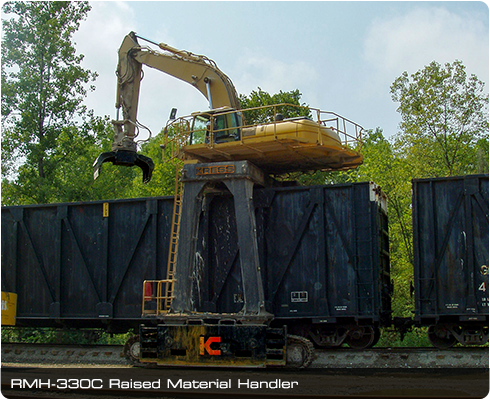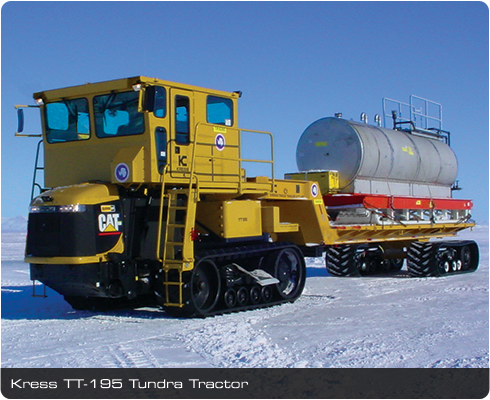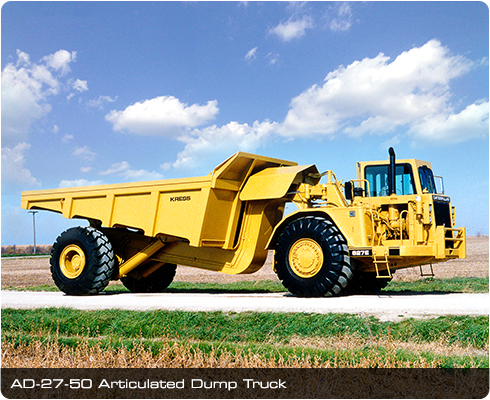 CONTACT KRESS FOR MORE INFO ON KRESS DiVERSIFIED PRODUCTS
309-446-3395
Kress
Other Products
RMH-330C
• Straddle Rail Cars
• Refuse, Scrap Application
• Various Attachments Available
• Over 21' Reach Boom
• Hydraulic Quick Coupler
• Highly Mobile
• Faster Cycle time TT-195
Tundra Tractor
• Modified Cat® Challenger based on 95E tractor
• Used for oil and gas exploration on the North Slope in Alaska
• Used for Scientific Research in Antarctica
• Rubber Tracks environmentally friendly
• Operation in conditions in excess to 50°F below zero
• Custom built rubber tracked trailers with capacities up to 60 tons
• Fifth wheel hitch • Drop deck container trailer
• Optional 6,000 lb crane
• Standard 6 man cab
• Optional 12 man cab module
Articulated Dump Truck
• Compact design and 180 degree articulated steering (90 degrees to left and right) allows for excellent maneuverability in tight operating conditions
• Use of proven Caterpillar® scraper tractors provides a reliable and robust powertrain.
• Simple, rugged design to provide long life with low operating costs.
• Only one rear axle to maintain.
• Rear wheel assist only when required to increase fuel efficiency.
• Similar capacity to ridged frame truck
• Increased stability due to use of oscillation stops on gooseneck rather than belly swivel design of competing articulated trucks.
• Lower component rebuild cost.
• Less ongoing maintenance costs
• High parts commonality with the standard mass produced 621H Wheel Tractor Scraper
• Possible interchangeability with standard open bowl scraper.
• No tailgate needed due to dump body design