Kress Personnel Carriers
higher productivity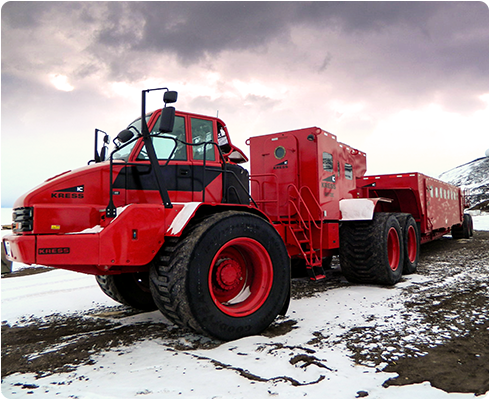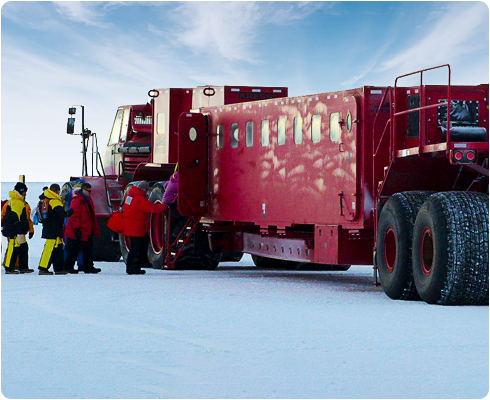 CONTACT KRESS FOR MORE INFO ON KRESS DiVERSIFIED PRODUCTS
309-446-3395
Kress
Personnel Carriers
Conducting scientific research at the bottom of the world requires intensive logistics support. McMurdo Station is the largest research station in Antarctica and serves as the logistics hub for the United States Antarctic Program. The station was established on the volcanic rock of Hut Point Peninsula of Ross Island in 1956. Today there are more than 100 buildings and up to 1,200 people working at the station during the austral summer months.

Each season hundreds of flights land on a ski way built on solid ice. Except for one annual cargo ship, everything and everyone arrives by aircraft and are then transported to McMurdo Station. This trip can be up to 15 miles (depending on the ski way being used), traveling over miles of solid ice and a winding, climbing road built on volcanic rock.

Enter the new Kress Articulated Passenger Vehicle.

Commissioned for a technology and innovation company specializing in defense and homeland security, the customized Articulated Passenger Vehicle includes a 59-passenger module, two additional trailers and a 6-person cab, and was built by Kress Corporation.